Regen 2019
Send to friend
* Required fields
Date: 6 Nov 2019 - 7 Nov 2019
Time: 10:00 - 17:00
Town/City: St. George's Hall, Liverpool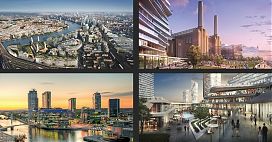 The 6th Annual Exhibition, Conference and Networking Reception for the UK Regeneration Industry

2.5 months to go, only 8 remaining exhibition stands, all 25 industry-leading speakers now confirmed and conference programme finalised,650+ registered delegates to date.

Regen 2019 is free-to-attend and is undoubtedly the must attend event for those wishing to grab a part of this massive industry, reported to be currently valued at a staggering £500 Billion, and continues to transform the prosperity of every town and city in the UK, and is the precise reason that Regen was launched 5 years ago. Regen has attracted 1,500+ registered delegates every year, and is now firmly established as the regeneration industry's leading forum in the U.K.

Whether you wish to exhibit with us to market or sell your products and services to the visiting buyers, attract new investment, or establish new long-term business contacts and relationships, visit to meet potential suppliers or partners, or attend the conference to learn, discuss and debate the hot topics in regeneration, Regen offers something for everyone involved in the industry.



** The Exhibition ** - enquire about exhibiting

** The Exhibition ** - participating companies

** The Conference ** - attend


Regen is your opportunity to join the UK's Leading Regeneration Forum ... we look forward to welcoming you to St. George's Hall in Liverpool in November.
Back to Diary