Vacancy Details - Project Architect
Posted on 21 Feb 2018
Job Title: PROJECT ARCHITECT
Company: Anderson Bell + Christie Architects
Details: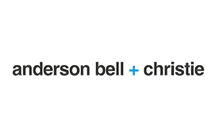 Anderson Bell + Christie Architects
are based in Glasgow and have a broad spectrum of project experience, as well as a varied ongoing workload including housing, healthcare, commercial, education and community projects ranging from £300k to £30m. We love architecture and in our office you'll be creatively challenged and encouraged to develop and improve.
We are looking for a qualified design led project architect with at least 3 years practical experience (post Part 3) preferably with Revit capability, to assist with current workload in our Glasgow office. You will be required work on fast-moving projects and you must demonstrate ability and experience in running jobs on site, with both traditional and design & build contracts.
Ideally the successful candidate will:
· Have a good range of experience across a variety of sectors, preferably (1) residential, (2) healthcare and (3) education to carry out the duties of an Architect as set out in the RIBA Job Book.
· Ideally be proficient in Revit, with a minimum of one year experience in a professional environment,
· Have strong AutoCAD and Adobe Creative Suite experience,
· Have strong computer, graphic and written communication skills,
· Have sound understanding of high quality construction detailing and specification,
· Demonstrate design flare and a proven ability to deliver quality,
· Be conversant with current Building Regulations & Energy Standards,
· Be able to work efficiently and accurately with minimum supervision,
· Be highly motivated whilst displaying initiative, responsibility & commitment,
· Be a team player and show ability to work with others,
· Demonstrate a commitment to mentoring others and developing skills within the office.
· Have a good understanding of CDM 2015 Regulations.
· A clean UK driving license is desirable.
·
Anderson Bell + Christie are an equal opportunities employer.
You must be eligible to work in the UK.
If you meet the criteria above, please email your CV and examples of both creative and technical work (10MB Limit), together with a covering letter to the email address below. Please also include your possible starting date.
Debbie McInnes
Anderson Bell + Christie
382 Great Western Road, Glasgow, G4 9HT
gen@andersonbellchristie.com
www.andersonbellchristie.com
No agencies please.
Back to Jobs
"We were inundated with responses to our advert posted on Urban Realm and were able to reach our target employees much easier than through more generic job search sites. Would highly recommend."

Andrew Parker
Associate
Arch Henderson
"We have had an exceptional response from advertising through the Urban Realm job page and will continue to utilise this fantastic means of advertising going forward."

Iain Kendall
Finance Manager
Comprehensive Design Architects
"We recently advertised a vacancy in our Edinburgh studio on Urban Realm. The team were really helpful and efficient in uploading the advert and we got a great response to it. We would definitely use the site for any future vacancies"

Sarah Charles
Practice Manager
Speirs + Major
Browse the latest vacancies from across the industry.
If you would like to advertise a vacancy contact the Urban Realm sales department on 0141 356 5333 or email sales@urbanrealm.com