Energy Controls
Browse Products:
Products 1-6 out of 6 displayed.

Sangamo Limited
Tel: 01475 747 501
Address: Industrial Estate PORT GLASGOW PA14 5XG
ECOFIRST OFFERS NEW RENEWABLE ENERGY SERVICE Building contractors looking to source and install proven renewable energy systems will find that Ecofirst Limited has...
Tel: 0845 257 5064
Address:
WATER ASSEMBLY SAVES TIME AND TROUBLE IN MULTI-OCCUPANCY BUILDINGS Honeywell has launched a time-saving water supply assembly for multi-occupancy buildings. The...
Tel: 0800 521 121
Address:
SCHÜCO ISSUES NEW SOLAR SHADING LITERATURE Designed for protection against overheating, to optimise natural light and to increase comfort, Schüco Large...
Tel: 01908 282 111
Address:
EXCELLENT SOUND REDUCTION WITH THERMAL PERFORMANCE FROM NEW SCHÜCO WINDOW New to Schüco's expanding AWS aluminium window range is the Schüco AWS...
Tel: 01908 282 111
Address: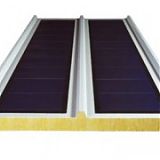 Trimo Launches EcoSolar Photovoltaic Systems for Roofs and Facades With all areas of construction under social and legislative pressures to explore renewable energy...
Tel: 0870 351 2022
Address:


Back to Suppliers & Products Directory