Bute Fabrics: Choose Wool
Date: 19 Mar 2018 - 19 May 2018
Time: 45min - 1hr
Town/City: Bute Fabrics Ltd, 4 Barone Road, Rothesay, Isle of Bute PA20 0DP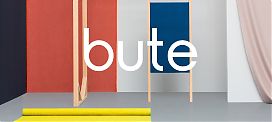 Bute Fabrics presents an interactive CPD experience focussing on th e benefits of using wool with ininteriors.This is partnered with an introduction to the Bute Fabrics Collection and the processes involved from farm to textile production and back to the soil.
Wool gives superior performance to man-made fibres whilst being the fore runner of responsible consumption:a totally natural product, entirely renewable, sustainable and 100% biodegradable.At a time where projects must be sensitive to core issues such as sustainability, environmental impact and provenance; in addition to standard technical requirements, appearance,design and productlon,wool can provide a versatile and innovative solution.
Please note that we can tailor our CPD presentation tosuit your timefram e, should you have an allocated slot for our visit, please do let us know and we can co-ordinate accordingly.
Back to Diary