GIA AGM 2018
Date: 12 Apr 2018 - 12 Apr 2018
Time: 18:00 - 00:00
Town/City: SWG3 Studio Warehouse 100 Eastvale Place Glasgow G3 8QG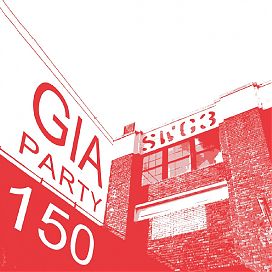 The Glasgow Institute of Architects is to celebrate 150 years with a party for the wider construction industry following its 2018 AGM.
The Glasgow Institute of Architects is to hold its 2018 Annual General Meeting at SWG3 in Finneston, with an invitation to the wider construction industry to a celebration of the GIA's 150th year after the formal meeting. The evening will see the election of the next GIA President, who will succeed Tim Gray in the 150th year of the institute's existence.
The formalities of the AGM will held between 6-7pm. From 7 onwards the 150th anniversary celebrations commence with an evening of live music, food and drink.
Headlining the trio of live bands is Glasgow's own Mickey 9's, supported by a pair of buddies from Paisley in the form of BooHooHoo and The Vegan Leather. Street food delights will be offered by Chompsky and Nomad Pizza and accompanied by a special edition GIA 150 birthday doughnuts by Tantrum Doughnuts.
The GIA's own Architect IPA will be complimentary following a second brew of the recipe produced in collaboration with Drygate for the Festival of Architecture 2016. The graphics, designed by Graphical House, celebrate six of Glasgow's most notable architects of the past. Alexander 'Greek' Thomson, Charles Rennie Mackintosh, Gillespie Kidd and Coia, Basil Spence, Robert Adam and Honeyman and Keppie who were selected through a public vote in 2016.
The GIA are working in collaboration with Baxendale, winners of the Small Works category of the 2017 GIA Design Awards, to produce something equally interesting for the night.
Tickets
£15 and £10 for students
.
Back to Diary