Education: Design a Brighter Future
Date: 30 Aug 2017 - 30 Aug 2017
Time: 08:00 - 10:00
Town/City: The Lighthouse, Glasgow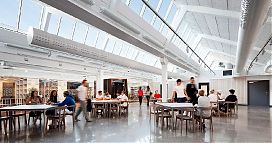 We are currently rolling out this series of free thought leadership seminars across the UK for the benefit of architects in the education sector; the name of the series is "
Education: Design a Brighter Future
".
The core aims of these seminars are to discuss the impact of school building design on pupil learning; influence future educational policy; drive up standards in learning environments across the UK and, ultimately, inform architectural and educational professionals of the importance of research driven classroom design.
Education: Design a Brighter Future – UK seminar series for architects & construction professionals from Architect Intelligence on Vimeo.
It is completely free, includes a free breakfast and provides the opportunity to discuss important educational build policy with architects, construction contractors and educational professionals.
Back to Diary