MLA Locks, socks and two smoking trainers
Date: 3 Jun 2017 - 3 Jun 2017
Town/City: Bowling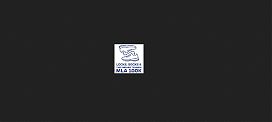 This year MLA are undertaking an office wide running challenge on Saturday 3
rd
June, Locks, socks and two smoking trainers, The MLA 100. We are running in relay teams from Bowling to Lochrin Basin along the Forth & Clyde & Union Canals. We have a team of 33 runners in 5 teams running distances from 3 miles up to 32 miles to complete the 63.5 mile route with a combined total distance of 312 miles.
As well as way of engaging the whole office in some healthy body, healthy mind activity we are raising money for three charities that have a special meaning to many of us at MLA and no doubt to many others as well
Through Virgin Money Giving, you can sponsor us
and donations will be quickly processed and passed to charities. Virgin Money Giving is a not for profit organisation and will claim gift aid on a charity's behalf where the donor is eligible for this. We really appreciate all your support and thank you for any donations.
Back to Diary