Housing
This category includes housing projects
that have been completed since last May
. To find buildings from previous years please use the archive and search functions on the menu to the right.
Browse Buildings:
Buildings 1-7 out of 7 displayed.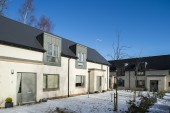 Situated within the busy village of Luss, the new development creates a sense of place and privacy via the new common courtyard, off of which each home is accessed. The courtyard is akin to traditional rural steadings, with front gardens open to...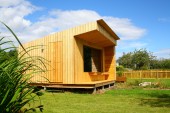 Perched just a few meters away from the edge of Kilconquhar Loch, Fife, this small timber cabin is located at the bottom of a private garden and provides a peaceful place to relax and do a bit of bird watching. Kilconquhar Loch is a Site of...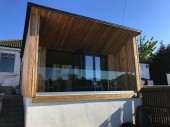 Small residential extension to provide garden room / dining accommodation , linking an existing property to the garden over a difference in level and providing a framed, shielded view of the garden from the interior. Concealed roof lights also...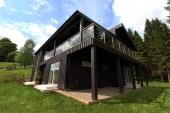 Garth Wood House is located on the boundary of forest and steep embankment, overlooking the confluence of the Rivers Lyon and Tay, in Highland Perthshire. The pavilion style house has been designed with the living quarters to the upper storey...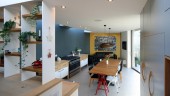 We were approached by clients in Gullane, East Lothian to design two extensions. One to the rear of the house with a new garden room / kitchen and one to the side to provide two additional bedrooms, a utility room and a shower room. Plus the...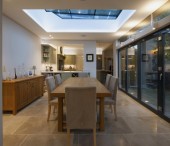 The inventive, idiosyncratic buildings of Fredrick Thomas Pilkington have fascinated since I first started studying architecture more than 30 years ago. The opportunity to work on one was compelling. Synthesizing the 3 dimensional, arts and...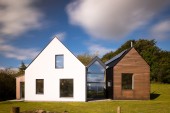 Riverside House is a private dwelling located at the end of a row of traditional cottages, along a small inver with views across the Sound of Mull, and over to Morvern. The house is separated from the existing cottages by a large mature...
Back to Scotland's New Buildings