Other
This section includes all other projects
that have been completed since last May
, which cannot be categorised within any of the main sectors. To find buildings from previous years please use the archive and search functions on the menu to the right.

Browse Buildings:
Buildings 1-3 out of 3 displayed.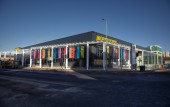 The project comprises a new artwork on Gallowgate. The artwork was installed as part of the construction of a new supermarket development. The work is made from around 7 tonnes of steel. There are 6 frames containing 35 panels, a number of...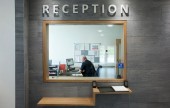 The refurbishment of Kilwinning Community Fire Station endeavoured to develop the dated and out of step building into a suitable environment which today's Fire fighters can train, work and be comfortable in. Our design is about balance, using...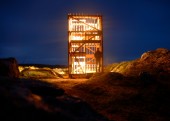 Tog Studio is a new live-build summer school. It is open to anyone with a passion for the craft of building; students, architects, engineers, trade apprentices or members of the local community. The inaugural Tog Studio live-build summer school...
Back to Scotland's New Buildings