Historic Buildings & Conservation
This category includes historic buildings and conservation projects
that have been completed since last May
. To find buildings from previous years please use the archive and search functions on the menu to the right.
Browse Buildings:
Buildings 1-6 out of 6 displayed.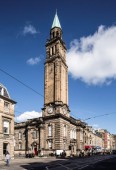 Lee Boyd were successful in a limited competition to provide architectural services for Charlotte Chapel who have moved to the vacant St George's West Church in the centre of Edinburgh. St George's West (A Listed) is an unusual...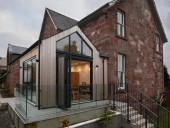 A new extension built on a traditional sandstone villa situated in the Helensburgh Conservation Area. The brief was to design a new kitchen layout which connected to the garden and allowed natural light To flood the sapce. The original kitchen was...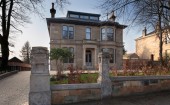 A traditional B-Listed Sandstone Villa situated in the Pollokshields Conservation Area required extensive restoration work and remodelling. Grant funding was obtained to carry the external fabric repairs to the main house this include traditional...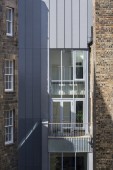 With Malcolm Fraser Architects during the design and early construction stage, Calum was overseeing the project architect and design team. Further to the closing of Malcolm Fraser Architects Calum Duncan Architects continued to oversee the...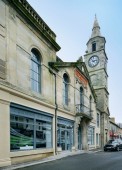 The project brief called for extensive restoration of the grade 'B' - listed Saltcoats Town Hall, in order to return the building to its former glory and re-establish it as the civic and heritage focal point of Saltcoats and the...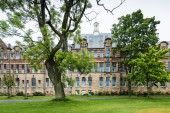 Bergmark Architects is carrying out a five year staged refurbishment programme with Edinburgh University for the student residences at the former Gillespie's School for Girls, a.k.a. Marcia Blaine in The Prime of Miss Jean Brodie. The completed...
Back to Scotland's New Buildings