Historic Buildings & Conservation
This category includes historic buildings and conservation projects
that have been completed since last May
. To find buildings from previous years please use the archive and search functions on the menu to the right.
Browse Buildings:
Buildings 1-2 out of 2 displayed.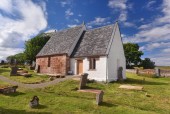 The project was an effective rebuilding of the once derelict and dangerous buildings at Kirkmichael in the Black Isle. The buildings and part of the graveyard are listed as a Scheduled Ancient Monument and the building is also Category B listed....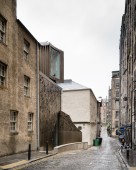 The context for this project was the desire by the University of Edinburgh to improve awareness, function and amenity of St. Cecilia's Hall, as an appropriate home for their world-class collection of musical instruments. The removal of...
Back to Scotland's New Buildings